"The Way Jerky Should Be"
Drag and drop your image here.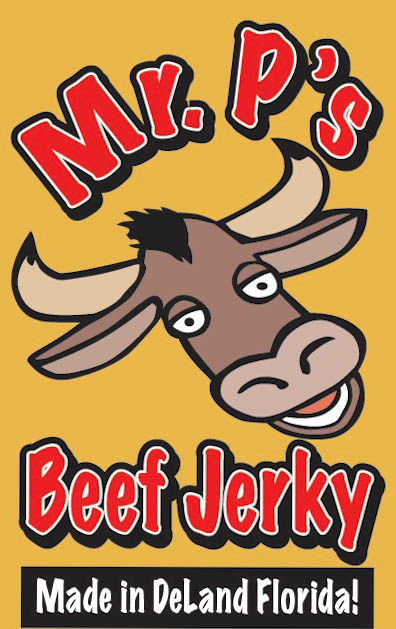 Mr P's Beef Jerky
1220 Biscayne Blvd
Unit B
Deland, Florida

386-848-9079
USDA Certified, Licensed and Daily Inspected Facility
Welcome to Mr P's Beef Jerky

The home of the best beef jerky on the market!!!

My goal is to produce the highest quality, best tasting, affordable jerky that you are able to purchase right from your home

Mr P's Beef Jerky is great for camping trips, hikes, road trips and snacks.

This jerky is so mouth watering and delicious you better hide it from your friends!

We built a state of the art daily inspected U.S.D.A. certified Beef Jerky manufacturing plant to insure our jerky is delicious every time you purchase from us.

Mr P's current flavors available are:

Just Jerky

Teriyaki

Spicy

Hot


Email:
Mrpbeefjerky@gmail.com

For the last 14 years, we have made Beef Jerky for family and friends.

More and more people kept asking for more and more Mr P's Beef Jerky.

We heard you!!

We recently opened a brand new U.S.D.A. certified,
daily inspected beef jerky manufacturing plant in Deland Florida!!